Tristan Tate is a two-time European Kickboxing champion. He is an online sensation, notably renowned as the sibling of Andrew Tate, the controversial online personality and four-time world champion kick-boxer. Continue reading Tristan Tate Net Worth article, as we uncover his wealth, personal life and the factors contributing to his financial success.
Tristan Tate Net Worth & Personal Life
| | |
| --- | --- |
| Full Name | Tristan Tate |
| Nationality | British-American |
| Date of Birth | July 15, 1988 |
| Age | 35 |
| Birthplace | Washington D.C., United States |
| Hometown | England |
| Occupation | Kickboxer, Businessman, Television Personality |
| Championships | Two-time IKSA kickboxing championships |
| Relationship Status | Unknown |
| Sibling | Andrew Tate, Janine Tate |
| Controversies | Suspected of human trafficking and forming an organised crime group with brother Andrew Tate |
| Assets/Investments | Startups, crypto, real estate and cars |
| Source of Income | Social media platforms, entrepreneurship, and investments |
| Estimated Net Worth | $140 million |
Tristan Tate Early Life and MMA Career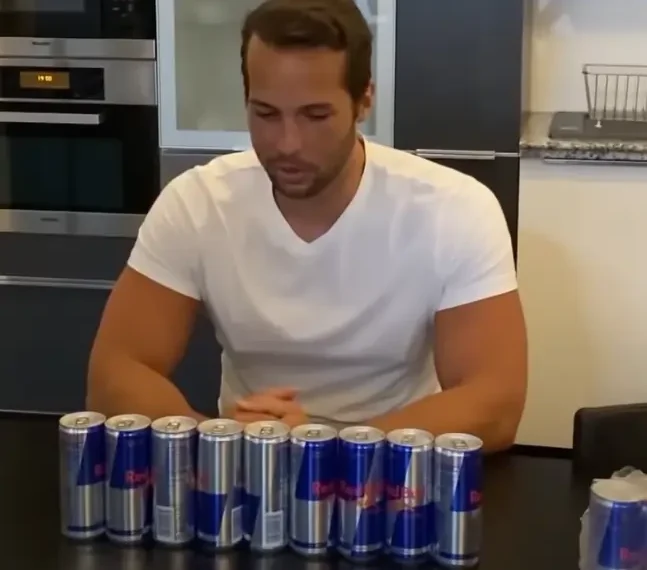 Tristan Tate, born on July 15, 1988, in Washington D.C., United States, has had an extraordinary journey in the world of MMA. His father, Emory Tate, was an internationally recognized chess master of African American descent. His mother, who was English, worked as a catering assistant. With a passion for combat sports from an early age, Tate dedicated himself to honing his skills and achieving greatness. His unwavering commitment and relentless training got him 43 wins and nine losses, winning two European Kickboxing Championships over the course of his career in kickboxing.
Tristan Tate Television Career
Tate gained significant recognition in 2011 through his participation in "Shipwrecked: The Island," the second revival of the "Shipwrecked" series. "Shipwrecked" is a British reality show that brings together 10 individuals on an island for a duration of 13 weeks. In the inaugural episode of the series, Tristan showcased a remarkable work ethic, motivation, and intellectual prowess.
Business Ventures and Investments
Tristan Tate is a highly accomplished individual in England, having achieved remarkable success throughout his career. Initially known as a professional kickboxer, he has transitioned into a role as a prominent businessman and a social media influencer. His vast wealth and primary source of income stem from owning numerous restaurants and casinos. Additionally, he owns a luxury car rental company known as "Tate Cars" along with his brother.
Furthermore, Tristan has gained a lot of attention as a sports commentator post his kickboxing career. He possesses various other business ventures, including real estate holdings, art sales, salon ownership, and more. Presently, Tristan Tate's net worth stands at a substantial, highlighting the magnitude of his achievements.
Evaluating Tristan Tate Net Worth 2023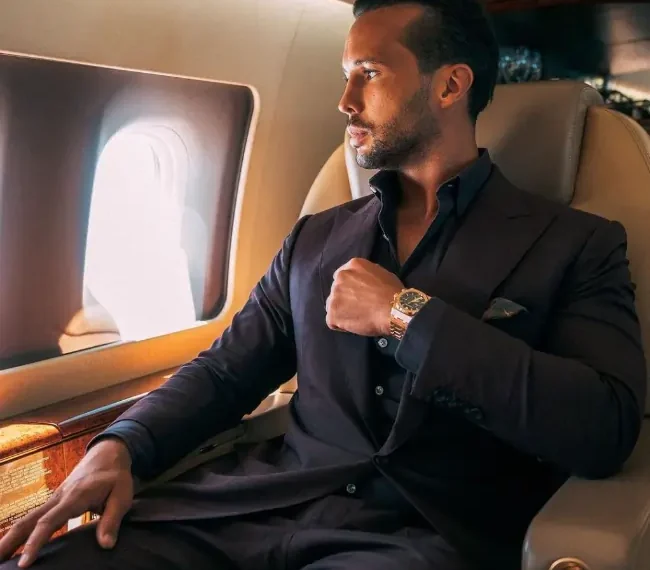 Determining the precise net worth can be challenging, but by considering several factors, it can be estimated that his net worth is around $140 million as of 2023. Here are key elements to evaluate Tristan Tate's net worth:
Fight Earnings: Tate's earnings from MMA fights form a substantial portion of his net worth. These earnings are influenced by factors such as fight purses, bonuses, and pay-per-view revenue.
Webcam Studio: Tristan and his brother Andrew ventured into the webcam business, where they employed up to 75 webcam models. They have claimed to have made millions of dollars through this deceptive scheme. However, Tate eventually confessed that the entire business model was nothing more than a "complete scam."
Training Facilities: Tate also established Hustler's University with his brother Andrew Tate. It is an online platform that offers members an opportunity to explore alternative avenues of income generation. For a monthly fee of $49.99, individuals gained access to a range of instructional resources covering topics like cryptocurrency, copywriting, and e-commerce. These materials, comprising pre-recorded videos and a Discord server, served as tools to facilitate learning and skill development.
Endorsements and Sponsorships: Tate's marketability and popularity contribute significantly to his net worth through lucrative endorsement deals, sponsorships, and business opportunities including, brand partnerships.
Assets and Properties: Tate's ownership of valuable assets, such as real estate, luxury vehicles, and personal investments, adds to his net worth.
Stocks: Tristan has invested in stocks and bonds. Moreover, he has embraced the world of cryptocurrencies, including Bitcoin, which has significantly contributed to his financial gains.
Tristan Tate's Car Collection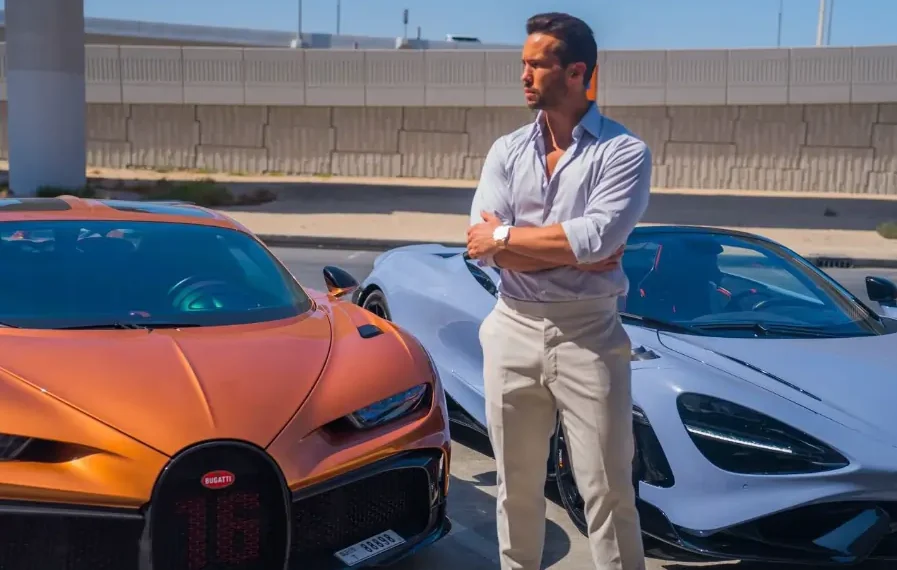 Younger Tate is also very attracted to high-end luxury vehicles and possesses the following cars:
Rolls Royce Wraith
Lamborghini Aventador EVO RWD Spyder
Porsche 922
Aston Martin DBS Superleggera
Bugatti Chiron Pur Sport
Personal Life
Tate was previously involved in a relationship with famous Romanian model and television presenter Bianca Dragusanu. Their relationship began while Dragusanu was still married to her husband, Victor Slav, the famous television broadcaster. Subsequently, Dragusanu obtained a divorce in order to pursue a romantic involvement with Tate. However, their affair came to an end in 2018.
Criminal Investigations
On December 29, 2022, the fight commentator Tristan and his brother Andrew, along with two women, were arrested by the police. The authorities suspect all four individuals of engaging in human trafficking and forming an organized crime group. Subsequently, on June 20, 2023, the accused were officially charged with rape, human trafficking, and the formation of an organized crime group aimed at sexually exploiting women. Despite these allegations, they deny all charges and continue to be under investigation for potential involvement in money laundering and the trafficking of minors.
Famous Quotes by Tristan Tate
"Being poor, weak and broke is your fault. The only person who can make you rich and strong is you. Build yourself."
"A boy becomes a man when he masters the art of discipline."
"To be good you'll need motivation, but greatness requires obsession."
"Being able to say and do whatever I want is a freedom most don't have."
"Don't let just anyone access your life. Most people will be jealous and envious of it."
FAQs on Tristan Tate Net Worth
What made Tristan Tate famous?
Tristan Tate rose to online fame, primarily when his older brother Andrew Tate launched a viral TikTok campaign in 2022 to promote his new venture, "Hustler's University." As a result, Andrew Tate swiftly became the most searched man globally, leading to a tremendous surge in Tristan Tate's popularity.
What happened to Tristan Tate Instagram?
During his time in jail, facing human trafficking charges, Tristan Tate's Instagram account, much like his brother Andrew Tate's, was deactivated. The younger Tate brother expressed his dissatisfaction, asserting that his account solely featured motivational quotes, stylish suits, and luxury cars, leading to its removal.
How does Tristan make money?
Tristan makes money from his business ventures that spanned over various industries, including real estate investments, online courses, casinos, and car rentals. Tristan's investment portfolio is diversified, comprising stocks, bonds, and cryptocurrencies.
What is Tristan Tate net worth 2023?
Tristan Tate, the renowned entrepreneur and social media personality, has amassed a significant net worth of $140 million as of the year 2023.
Conclusion
Tristan Tate's extraordinary net worth and expansive business empire highlight his unwavering dedication, exceptional skill set, and success in the MMA industry. With championship wins, astute business ventures, and lucrative endorsements, he's become a notable figure, forming the foundation of his net worth.
Disclaimer: This article is based on public data and is for informational purposes only. While we strive for accuracy, we cannot guarantee it. Always seek professional advice for accurate information.
Quick Links: