The fast page loading time = Happy visitors. When it comes to speeding up your website or WordPress Blog, Then there can be no better solution the MaxCDN Network. Millions are websites and blogs are powered by CDN to provide more better site loading speed to its user's.
The best and ethical way to rank better in Google is to have Faster Website. According to Matt Cutts, The head of Google Web spam department, He stated: The lesser website page loading time,The more its ranks on top of Google, MaxCDN network is recommended to all websites or blogs to provide stable speed and save bandwidth usage on your web hosting. Check out complete in-depth review below.
MaxCDN Review: The Best CDN Network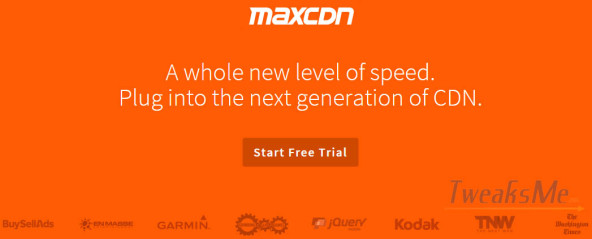 What is CDN?
CDN Stands for Content Delivery Network or Content Distribution Network
How MaxCDN Works?
MaxCDN supercharges your website or blog with their super fast content delivery. Their High speed servers across the globe cashes your web pages and large files such as images and media and loads then very fast as compared to your web hosting speeds. In an Average MaxCDN loads your website 70% faster then your normal page loading time. This also saves your web hosting bandwidth as maximum of the content is delivered through MAXCDN.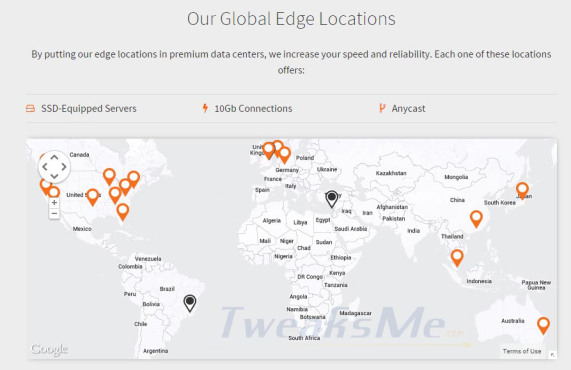 MaxCDN is Easy to Setup & Use
Unlike Many other CDN Providers, MaxCDN is pretty easy to setup on WordPress. It could be easily be integrated into your WordPress site by using either the W3 Total Cache or WP Super Cache plugin.
Check: How to Integrate MaxCDN with yourWordPres blog in one click
Trusted by Millions of web developers and Bloggers
Check out what reviews peoples have given about MaxCDN (These are selected reviews from popular Bloggers/ Web Developers)
"I've long relied on MaxCDN's services to speed up my site for visitors from all over the world and couldn't imagine running my site without them." – JOOST DE VALK, CEO, Yoast.com

"MaxCDN helps us drastically improve our site speed by serving all of our static content using their cloud network. We've been using their service since 2010, and we couldn't be happier. Their support is amazing, and the service is outstanding. I highly recommend them." – SYED BALKHI, Founder, WP Beginner

EdgeCaching for Platforms has jumpstarted our ability to serve large, complex sites, and gives us a clear competitive advantage that we wouldn't have built alone. MaxCDN has been a great partner for years!". – JASON COHEN, Co-founder, WP Engine.

We integrated MaxCDN into our product offering due to the ease of integration with the API, excellent performance, and personable staff. It gave us a valuable and unique selling proposition in hours, instead of days of sales calls and negotiations with other vendors." – VID LUTHER • CEO, Pressable
High Bandwidth : MaxCDN provide High data transfer, Which is  enough for every one Easy to choose plan as your website traffic.
Zones : Max CDN have 25 Different zones worldwide as you can see above picture. using Zone wise data center your website loads fast as user request access your website near data center.
Customer Support : 24/7 Customer support via live chat, email and form through.
Monitoring Service : One of the best real time monitoring system, provide different reports on one click dashboard.
Blazing speed : Of course 100% blazing fast speed increase 300% time faster results shows within few minutes after purchase and install.
Ease to installation : Very easy installation hardly take 5 minute to config.
SEO : According to google, website speed is most important for better rank in search engine. So after use MaxCDN your website rank Improve.
Security :   MaxCDN also provide Better security it's saves your site from crashing due to huge traffic.
My Normal Web Hosting works fine, Why should I Implement CDN?
This question might be clicking on your mind. Now let me explain: Almost every Professioanl Bloggers and Professional Business website owners have implemented CDN Solutions to their blogs and websites since 1 year. according to numerous of Geeks in Web Develeopment community, Even Google have recomended to enable CDN.
[junkie-button url="http://tracking.maxcdn.com/c/205573/133486/378″ style="red" size="small" type="round" target="_blank"] Visit MaxCDN [/junkie-button]
What benefits CDN provides over normal web hosting:
You will save almost 50% or more bandwidth on your web hosting plan.
CDN makes your website loads very faster and hence this enables better ranking in Google.
Keep your website live even when your web hosting server is down.
It enables your website to use less server memory(RAM) Hence resulting in safe on shared hosting environment.
It provides an additional layer of security, Hence the  attackers are diverted to the CDN page instead of your original web Server address.
Via MaxCDN Real Time reporting Dashboard You may track your website visits  and traffic much better then other tools.
One Click Easy installation with WordPress.
All images, Themes Files, etc are loaded via MAXCDN servers. so images in  your website will load super fast.
My own Experience with MaxCDN
Before writing this review,  I have personally enabled MaxCDN on my blogs and the happeines which i got by my website loading speed enabled me to write this Ethical Review Here. This is NOT any paid reiew or advertisements.  TweaksMe.com hve always been ahead in helping thousands of bloggers with  ethical reviews and the Blog popularity is because of the trust in its readers.
[junkie-button url="http://tracking.maxcdn.com/c/205573/133486/378″ style="green" size="medium" type="round" target="_blank"] Checkk MaxCDN Discount [/junkie-button]
Now my Experience is: I was using Shared Bluehost WordPress Hosting(Unlimited Domain Plan) Though bandwidths are unlimited in shard plans but there is always CPU usage limit. This limits comes in all hosting provierds with shared hosting plans and hence if you cross the desired CPU limits numerous times, the hosting provider will suspend your account for sure.
S0 My Blog was very popular and had huge Traffic, Also i was addicitied of many wordpress plugins and this also increases CPU load on my Web Server.
I Received numerous of warnings of my Web Hosting regarding high CPU usage, Then instantly I enabled MaxCDN as many of my Pro Blogger Friends were using the same and they recommended. Believe me, I was surprised to see My Blog was much fater. I checked the speed on Tools.pingdom.com and it was 50% faster. Also CPU usaage limits and Bandwidth was less used as MaxCDN is powering my all Blog from their cloud servers scattered over the globe