DJ Khaled- a prominent figure in the music industry, known for his contributions as a DJ, record executive, and producer. With an estimated net worth of $75 million, he has established himself as one of the richest and most influential musicians worldwide.
DJ Khaled's career has been marked by his knack for collaborating with A-list artists and delivering chart-topping hits. His energetic personality, catchphrases, and social media presence have also contributed to his widespread popularity and success. In this article, we take an exciting trip through DJ Khaled net worth, personal life, career and accomplishments.
DJ Khaled Net Worth and Personal Life
Net Worth 2023 (Estimated):
$75 million
Original Name:
Khaled Mohammed Khaled
Date of Birth:
November 26, 1975 (age 47)
Place of Birth:
New Orleans, Louisiana, U.S.
Gender:
Male
Education:
Dr. Phillips High School
Profession
Disc jockey, record producer, rapper, hype man, songwriter, record executive
Social Media
Instagram- @djkhaled
Twitter- DJ KHALED
Source of wealth
Music, Media, TV, Film, Social Media
Nationality:
American
DJ Khaled's Early Life and Passion for Music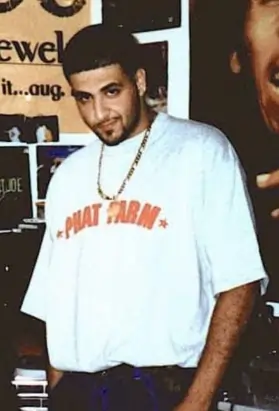 Born on November 26, 1975, in New Orleans, Louisiana, DJ Khaled, whose birth name is Khaled Mohamed Khaled, discovered his deep love for music at an early age. Growing up, he was exposed to Arabic music through his musician parents, but he developed a fascination for rap and soul music. Luckily, his parents encouraged his interest, and he began working at a nearby Merry-Go-Round record store, which became a stepping stone for his future in the music industry.
DJ Khaled Career and Turning Point
DJ Khaled's career took off when he joined Miami's WEDR 99 Jamz radio station in the late 1990s. As a radio host, he connected with listeners through his vibrant personality and unique style of mixing music. His charismatic presence on the airwaves earned him a loyal fan base, and exceptional skills as a radio host caught the attention of the renowned music group Terror Squad, leading to his appointment as their official DJ. This pivotal opportunity marked a significant turning point in DJ Khaled's career and opened doors for exciting opportunities in the music industry.
The Birth of the "We the Best" Movement
In 2006, DJ Khaled released his debut studio album, "Listennn… the Album," which marked a pivotal moment in his career. The album showcased his extraordinary talent as a producer and his innate ability to curate collaborations with A-list artists. It also gave birth to his iconic catchphrase, "We the Best." This catchphrase has since become synonymous with DJ Khaled's brand, representing excellence, ambition, and unwavering dedication to success.
Chart-Topping Hits and Collaborations
One of DJ Khaled's greatest strengths lies in his talent for assembling powerhouse collaborations. Throughout his career, he has brought together some of the biggest names in the music industry, resulting in a string of chart-topping hits. Tracks like "I'm the One," featuring Justin Bieber, Quavo, Chance the Rapper, and Lil Wayne, and "Wild Thoughts," featuring Rihanna and Bryson Tiller, have dominated the airwaves and solidified DJ Khaled's position as a hit-making maestro.
Factors Contributing to DJ Khaled's Net Worth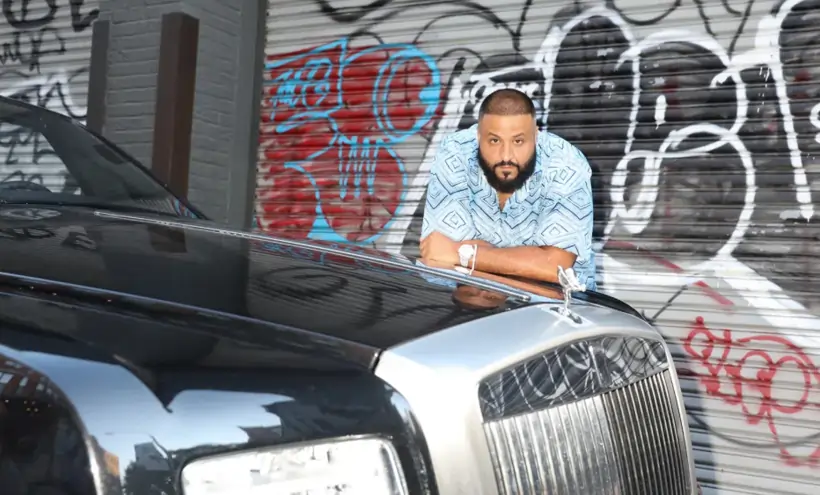 DJ Khaled's financial achievements extend beyond his music career and brand endorsements. Let's explore some key factors that have played a role in his impressive net worth.
Music Revenue: A substantial portion of DJ Khaled's earnings can be attributed to his music career. As a thriving DJ, producer, and artist, he has generated significant income through various avenues, such as touring, producing music, and album sales.
Diversification and Entrepreneurial Ventures: Beyond his achievements in music, DJ Khaled has ventured into various entrepreneurial endeavors that have contributed significantly to his net worth. He has successfully launched his own clothing line, collaborated with renowned brands such as Beats by Dre, and even authored a bestselling book titled "The Keys." DJ Khaled's ability to diversify his portfolio and establish lucrative business partnerships has played a pivotal role in his overall financial success.
Motivational Speaker and Social Media Influencer: With his positive and motivational messages, he has garnered a massive following on social media platforms. DJ Khaled's active engagement on platforms, especially Snapchat and Instagram, has been instrumental in amplifying his fame and enhancing his brand.
DJ Khaled's Real Estate Ventures
In January 2017, DJ Khaled purchased the former home of Robbie Williams in Mulholland Estates, an upscale gated community in Los Angeles, for $9.9 million, which he sold for $12.5 million, exceeding his initial asking price by $1.5 million in April 2021. Additionally, in 2018, DJ Khaled bought a waterfront property in Miami for $25.9 million.
DJ Khaled's Controversy and Legal Matters
In November 2018, DJ Khaled and Floyd Mayweather Jr. reached a settlement with the Securities and Exchange Commission (SEC) for $750,000. The settlement came after both individuals failed to disclose payments received from issuers of an initial coin offering (ICO), specifically a personal payment of $50,000 from Centra Tech Inc., a cryptocurrency firm that faced fraud charges in May 2018.
This case marked the SEC's first instance of charging individuals for violating regulations related to promoting investments in ICOs. As part of the settlement, Khaled agreed to abstain from endorsing or participating in promotional agreements with securities participants for a duration of two years.
Famous Quotes from DJ Khaled
"The key is to enjoy life because they don't want you to enjoy life."
"They'll try to close the door on you… Just open it."
"When you stop making excuses and you work hard and go hard you will be very successful."
"I can deal with everything. I got the answer for anything. This DJ Khaled."
FAQs on DJ Khaled Net Worth
How did DJ Khaled become famous?
DJ Khaled gained fame through his collaborations with popular artists and his ability to create hit songs. He also gained significant recognition through his active presence on social media platforms, where he shares his positive messages and behind-the-scenes glimpses of his life.
Has DJ Khaled won any awards?
Yes, DJ Khaled has won several awards throughout his career. He has received awards such as BET Hip Hop Awards, MTV Video Music Awards, and Billboard Music Awards for his contributions as a producer and artist.
Does DJ Khaled have his own record label?
Yes, DJ Khaled owns his own record label called We the Best Music Group. The label has released music from various artists and has contributed to his success in the music industry.
What is DJ Khaled's net worth?
DJ Khaled's net worth is estimated to be around $75 million. His financial success is attributed to his music career, entrepreneurial ventures, social media presence, and smart investment choices.
Summary
With DJ Khaled's continued success in the music industry, constant collaborations with top artists, and expanding business ventures, DJ Khaled is poised to secure more lucrative opportunities and increase his wealth. Additionally, his influential presence on social media platforms and his ability to engage with a vast audience will likely attract more endorsement deals and partnerships, further boosting his net worth in the future. Overall, DJ Khaled's net worth is anticipated to experience a significant rise as he continues to make waves in the entertainment industry.
Disclaimer: This article is based on public data and is for informational purposes only. While we strive for accuracy, we cannot guarantee it. Always seek professional advice for accurate information.
Quick Links: