Sam Worthington, the talented Australian actor, has not only gained immense recognition in the entertainment industry but has also amassed a substantial net worth throughout his successful career. As of the most recent estimates, his net worth is believed to be around $35 million, solidifying his status as one of the industry's most financially successful actors.
Through this article, we'll learn more about the diverse career of this talented Australian actor, his journey to success, the primary source of income, notable achievements, and the factors that have contributed to his impressive net worth.
Sam Worthington Net Worth & Personal Life
| | |
| --- | --- |
| Full Name | Samuel Henry John Worthington |
| Nick Name | Sam Worthington |
| Date of Birth | August 2, 1976 |
| Place of Birth | Godalming, Surrey, England |
| Nationality | Australian |
| Spouse | Lara Bingle (m. 2014) |
| Children | 3 |
| Estimated Net Worth (as of 2023) | $35 million |
| Famous For | Avatar (2009), Fractured (2019) |
Sam Worthington Early Life and Background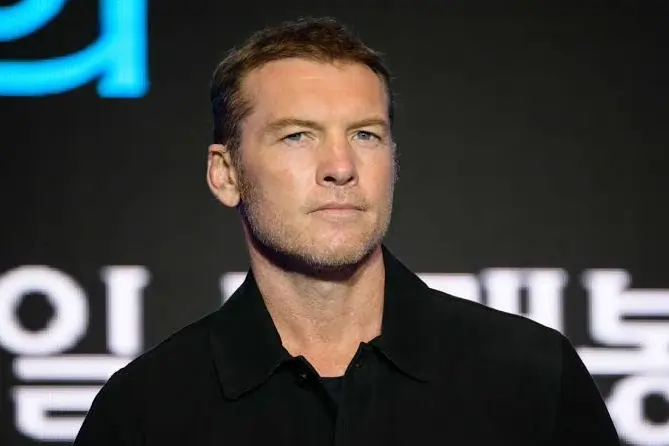 Sam Worthington, born on August 2, 1976, in Godalming, Surrey, England, was raised in Australia. His mother, Jeanne J., was a housewife, and his father, Ronald W. Worthington, worked as a power plant laborer. Sam studied drama at John Curtin College of the Arts in Fremantle, Western Australia, but did not graduate. After doing construction and odd jobs, Sam settled in Sydney and auditioned for the National Institute of Dramatic Art at age 19, earning a scholarship while working as a bricklayer.
Breakthrough Roles
Landing the First Roles
Sam Worthington made his initial appearance in a small but significant role in the Australian dance film "Bootmen" (2000), starring alongside Adam Garcia. He also landed a leading role in the low-budget Australian comedy "Gettin' Square." His international film career began with small roles, however, it was Sam's significant performance with a major role in the Australian film "Somersault" (2004) that truly showcased his talent, earning him the prestigious AFI Award for Best Lead Actor.
Worthington's breakthrough moment arrived with his portrayal of Marcus Wright in the science fiction film "Terminator Salvation" (2009). This pivotal role showcased his versatility as an actor and earned him widespread acclaim from both critics and audiences.
Avatar: A Game-Changing Milestone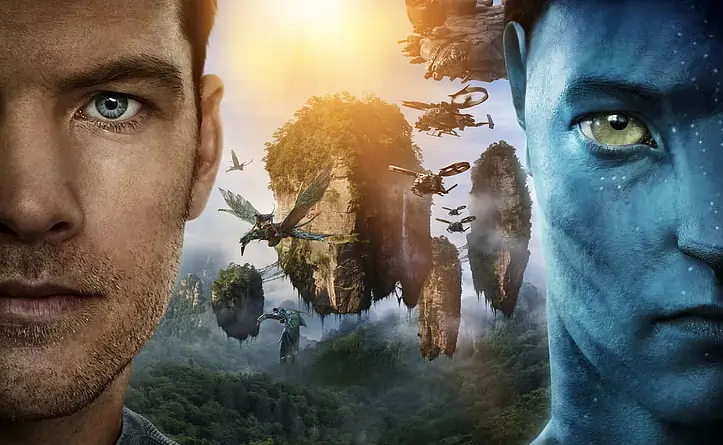 However, it was Worthington's portrayal of the lead character, Jake Sully, in James Cameron's groundbreaking film "Avatar" (2009) that drove him to international stardom. This critically acclaimed and visually stunning epic became the highest-grossing film of all time, solidifying Worthington's position as a sought-after actor in Hollywood. He credited James Cameron for "changing his life" and expressed everlasting gratitude towards him.
Diversifying Talents and Ventures
Beyond his success on the silver screen, Sam Worthington has demonstrated a remarkable ability to diversify his talents and explore various creative avenues.
Production and Behind-the-Scenes Endeavors
Worthington's passion for storytelling extends beyond acting. He has ventured into production, taking on roles as a producer for several projects. His keen eye for compelling narratives and dedication to bringing unique stories to life have further enhanced his reputation within the industry. Along with acting and production, Sam also gave voice to the iconic character Captain Alex Mason in the highly acclaimed video game Call of Duty: Black Ops.
Philanthropic Pursuits
While achieving significant financial success, Sam Worthington has also shown a deep commitment to philanthropy. He actively supports various charitable organizations, such as the Australian Children's Music Foundation and the Australian Childhood Foundation, leveraging his influence to make a positive impact on society and those in need.
The Journey to Extraordinary Net Worth
Sam Worthington's net worth is an indication of his exceptional talent, dedication, and strategic career choices. His success in both blockbuster hits and critically acclaimed films has undoubtedly contributed to his substantial wealth. Sam Worthington's extraordinary net worth of $35 million is the result of a perfect combination of factors:
Blockbuster Success: His involvement in high-grossing films like "Avatar" has significantly boosted his earning potential and global recognition.
Strategic Career Choices: By carefully selecting roles that challenge and showcase his abilities, Worthington has solidified his position as a respected actor in the industry.
Business Ventures: Beyond his acting career, Worthington has explored various business ventures, using his financial acumen to expand his wealth.
Investments: In May 2018, Sam Worthington and wife Lara Worthington made a significant real estate investment, purchasing a Los Angeles mansion from famous British-American filmmaker Simon Kinberg for a sum of $8 million. After being listed for sale in February 2020 at $9.25 million, it was sold in May 2021 for $8.2 million.
Sam Worthington Personal Life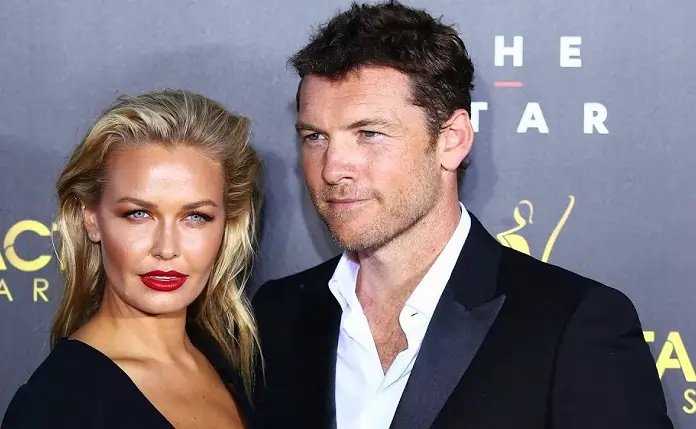 On October 18, 2013, Sam Worthington officially confirmed his relationship with model Lara Bingle. The couple later tied the knot on December 28, 2014, and were blessed with three sons. The eldest, Rocket Zot, was born in 2015, followed by Racer in 2016, and most recently, River in 2020.
In matters of faith, Worthington identifies as a Christian. Additionally, he has openly discussed his personal journey as a recovering alcoholic. The actor candidly revealed that he turned to excessive drinking as a means to cope with the overwhelming loss of privacy that accompanied his immense fame after the phenomenal success of "Avatar." However, he found the strength to overcome this struggle after his wife, Lara, gave him an ultimatum. Since 2014, Worthington has demonstrated resolute dedication to maintaining a sober lifestyle.
Sam Worthington Controversy
On February 23, 2014, Sam Worthington was arrested for assault after he punched a paparazzo named Sheng Li, who had been persistently following Lara Bingle, hoping to capture what he considered a "perfect picture." In a video capturing the incident, Worthington referred to Bingle as his "wife," sparking speculation about their marital status. Following the arrest, Worthington was initially released on a desk appearance ticket, while Li faced charges of reckless endangerment, assault, and harassment.
Subsequently, on February 26, 2014, Worthington appeared in Manhattan Criminal Court, where he was ordered to maintain distance from Li for six months. The case was adjourned until May 8, 2014, when the actor would face charges of third-degree assault, attempted assault, and harassment.
Amidst the legal proceedings, on April 1, 2014, Li placed blame on Bingle for instigating the altercation, calling for her arrest. In the same month, Worthington reached a conditional discharge agreement regarding a misdemeanor assault charge, avoiding any jail time. The charges against Li were dismissed "in the interest of justice." Following these events, Li filed a civil lawsuit against Worthington, seeking $3.7 million in damages. However, the case was resolved through an out-of-court settlement prior to going to trial in September 2015.
FAQS on Sam Worthington Net Worth
What are some of Sam Worthington's highest-grossing films?
Some of Sam Worthington's highest-grossing films include "Avatar," "Clash of the Titans," and "Wrath of the Titans," which contributed significantly to his net worth.
Is Sam Worthington married?
Sam is married to Australian model Lara Bingle since December 28, 2014.
What was the salary received by Sam Worthington for his role in the movie Avatar 2?
Sam Worthington received a payment of $10 million for his contribution to the sequel, along with an additional five percent share of the box office revenue.
What made Sam Worthington famous?
Worthington's career soared globally after landing the roles of Jake Sully in James Cameron's Avatar (2009) and Marcus Wright, a cyborg aiding the humans despite their doubts, in Terminator Salvation (2009)
What other sources of income contribute to Sam Worthington's net worth?
In addition to acting, Sam Worthington's involvement in production, voice acting for video games like "Call of Duty: Black Ops," and business ventures have likely contributed to his overall net worth.
Conclusion
In conclusion, Sam Worthington's amazing story, starting from a humble background and ending up with an incredible net worth of $35 million, shows us that his talent, hard work, and smart choices played a huge role. With his impressive acting skills and various successful projects, he has fascinated people all around the world and made a lasting impact on the entertainment industry.
Disclaimer: This article is based on public data and is for informational purposes only. While we strive for accuracy, we cannot guarantee it. Always seek professional advice for accurate information.
Quick Links: