Virtual Private servers relieve businesses of the burden of purchasing and managing their own servers. When you buy virtual private server you pay for only space and those resources which are actually needed and used by you. But selecting the best VPS hosting provider out of many, that too who caters to your business needs is a difficult task.
Keeping this in mind, here is a detailed comparison of best VPS hosting providers operating in India – ZNetLive, GoDaddy and BigRock.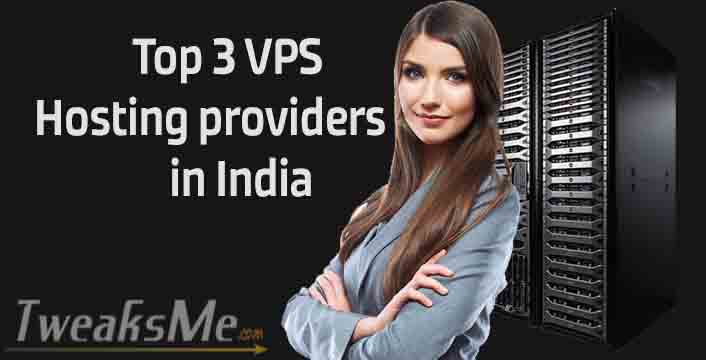 1. ZNetLive
ZNetLive has established itself as a brand name in this competitive market as an exceptional web hosting service provider in India. They have 15 years of hands-on experience in VPS hosting on enterprise grade hardware.
VPS Plans and their features – ZNetLive's VPS hosting plans are fully managed and available for both LINUX and WINDOWS platform. Each VPS plan comes with full root access, 2dedicated IP addresses, unlimited websites, unlimited sub- domains, and unlimited e-mail IDs and unlimited database.
They offer five plans and each plan incorporates all basic features required to satisfy any business purpose of a website hosted on VPS.
Pricing – They strive to offer 'more in less' and guarantee lowest pricing in the industry. Their prices are so affordable that their Indian orders run out of stock sometimes.
[box type="info" align="aligncenter" class="" width=""]In the latter half of this post, I have made a brief comparison of basic pricing plans of all the three service providers to facilitate clear comparison.[/box]
Powerful Technical features – Their VPS plans use intel Xeon processors and are powered by DDR3 ECC RAM , DNS management, enterprise SATA with RAID 10 disk controllers and AWstats tool which analyzes the performance of your website and much more. With such tech specs, VPS hosting of ZNetLive is super powerful.
Free Value Added Add-ons – VPS plans of ZNetLive are accompanied with many free services which include an SSL certificate, Softaculous, Parallels Plesk control Panel 12, Google AdWords Credit ,malware scanning and phishing alert software which helps you in securing your website.
Security measures and backups – VPS plans also feature strong security measures like DDOS protection and CSF Firewalls .Their Cron takes care of nightly backups of all your website data files.
Money back and sever uptime guarantee– They ensure 100% money back refund within 15 days and guarantee 100% monthly network uptime to customers.
Migration – ZNetLive offers free migration services wherein, you can migrate your existing VPS server to ZNetLive easily.
Customer support – ZNetLive's VPS plans come with 24/7 dedicated support and can be reached via multiple modes.
Positive traits of ZNetLive– Free value added services, money back guarantee schemes, free migration, exclusive technical features and last but not the least their low prices and plan features.
2.  GoDaddy
GoDaddy is a USA based company which launched operations in India just 3 years back -in 2012. It provides quality services at affordable prices and is thus among the leading hosting providers in India.
Plans and their features- GoDaddy's VPS plans come at three levels self-managed, managed and fully managed, on both Linux and Windows platform.
They offer different features like unlimited domains , unlimited e-mails ,  auto upgrades, FTP access standard, root access, 1 to 3 IP addresses, CentOS 6 or 7 and control panel is offered with managed and fully managed plans.
But these features differ depending upon the plan chosen out of the 5 plans which they offer.
Pricing structure- They follow different pricing structures for their Linux platform based plans and Windows based plans. Prices are bit higher but they have certain discount schemes that may come handy if you are in luck.
Free services- They do not provide any add-ons with their VPS hosting plans for free except one SSL certificate.
Security measures and backups- DDOS protection comes with all VPS plans of GoDaddy but SiteLock is offered only with managed and fully managed plans. Also their backups and restores are limited to managed and fully managed plans.
Migration– GoDaddy's migration services are paid but discounted and are limited only to managed and fully managed plans.
Customer Support– GoDaddy's customer support is award winning and you can reach them via email, phone, and chat and get your issue resolve.
Positive traits of GoDaddy–   Time to time discounts and award winning support.
3. BigRock
BigRock is another name in the web hosting industry which rolled out its operations in India in 2010, just 5 years back. They offer limited but ideal mix of services catering to the needs of Indian customers.
Plans and their features– BigRock offers fully managed VPS plans which are based on Linux platform. They offer 4 VPS hosting plans namely-V1, V3, V5 and V7.
Their VPS plans feature NetApp FAS3240 Enterprise Level Shared Storage, RAID-DP, automated snapshots. They use Dual Hex-Core Intel Xeon Processors, Enterprise Class Linux – CentOS 6. They support unlimited dedicated IPs, private SSL Certificates and also full root access. You have to pay extra for the control panel.
Pricing structure– Their prices are comparatively high and they do not provide any discounts.
Free services –They do not provide any free services except 1IPwhich comes with every plan.
Server uptime guarantee – They guarantee 99.9% server uptime.
Customer support- Their customer support system is fully managed and can be reached through multiple modes round the clock.
Positive Traits of BigRock-   Their VPS platform is ecommerce compatible, they have integrated billing system, powerful add-ons that come with their control panel.
[divider style="solid" top="5″ bottom="5″]
Tabular comparison of pricing plans of ZNetLive, GoDaddy, BigRock
VPS Hosting

Provider

ZNetLive
GoDaddy
  BigRock
Basic Plan
Level 0
Linux plan1
    V1
Prices
1,172/month
1,619 / month
1,199/ month
| | | | |
| --- | --- | --- | --- |
| RAM | 1GB | 1GB | 512MB or.512GB |
| Storage-Disk space | 40GB | 40GB | 20GB |
| Bandwidth | 800GB | 1000GB | 100GB |
Conclusion:
Thus choosing the right VPS provider will now be easier for you. I would personally recommend ZNetLive as it ensures maximum performance and stability of your VPS by avoiding overcrowding a dedicated server with too many VPSs and even in less price as compared to other two companies. Their four key factors that differentiate them from others are their [highlight color="yellow"]powerful hardware, 100% network uptime, support and low prices[/highlight].
This was all about the top 3 VPS Hosting Providers in India. In case you have any queries regarding this write-up, please use the comments section below and stay tuned with TweaksMe for more awesome articles.