Advertising is the driving force behind our economy – which is filled with – often competing – services and products. We can't deny its benefits that go beyond generating profits and workplaces but this doesn't make ads any less annoying. Not all ads are, of course, but there are many types – like pop-up and pop-under ads, intrusive banners and auto-play videos – that make you lose your mind (I especially hate the ads playing before YouTube videos). In the case of casual games, things can get especially annoying when the publishers mix display advertising with in-app purchase incentives.
There are ways, though, to play without being annoyed to the maximum by them – even if this sometimes mean smaller revenues for the publishers themselves (which they deserve if they become too aggressive with their advertising).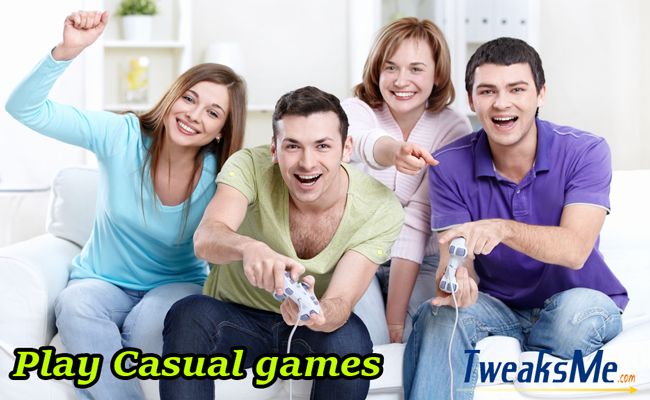 Play ad-free alternatives
Not all mobile games have ad-free alternatives out there, but there are some that do. One example would be social casino apps that rely heavily on in-app purchases to generate revenue for their publishers. Slotomania, DoubleDown, and Big Fish Casino are all great apps, but they lack the variety and diversity – not to mention the quality gaming experience – alternatives like the All Slots Casino have to offer.
The variety of slots online casino sites like the All Slots have to offer is clearly above anything social casinos ever will. The All Slots already has a massive library of games for mobile players – over 130 titles in All Slots Mobile right now – and new games are added to it every month. Besides, the All Slots Casino has an even larger collection of games available for desktop play.
To play free at the All Slots, you need to register an account with the casino. When logging in on your desktop computer or smartphone, simply select "Practice mode" – you'll be able to access the complete library of games it has to offer, with no time limits, no ads, and no in-app purchases needed.
Play paid games:
Smartphone game publishers currently have two ways to generate profits: they either display ads inside their games or charge a one-time fee for them. If they go with the second option, they usually don't display any ads inside the games (that, of course, if they are not especially greedy). Paying a one-time fee for an app means investing a certain amount into a game – depending on the game or app you choose, it can be a great investment into a much better gaming experience.
Flight mode:
Another way to play games without being annoyed by ads is to activate "Flight mode" or "Airplane mode" before running them. While there are games that rely on an internet connection to function, there are enough of them that don't. But all ads do, so completely disabling any internet connection will get rid of them for good. A reminder – don't forget to turn off "Flight mode" when you're done playing, or you won't be available for voice calls and texts either.
There are numerous of other ways to play casual games on your smartphone, Nowadays many game companies are developing games which support VR (virtual reality )boxes for better realistic experience. users can buy VR box and its game-pad for getting real games experiences through VR. However there is not a lot of support for casual games on VR box but there are lot of action, racing games available for VR.
We have listed simple method for playing casual games on smartphones. If you are game lover, do share your experience with us via comment section below.