Here is all you need to know about Goli Nutrition and their Goli Apple Cider Vinegar Gummies, which have been the talk of the town and taking trips to the lips of lifestyle influencers. Is it worth it? Will it help you lose weight? Is it safe, and does it have any side effects? All questions and doubts are solved.
Who doesn't love a gummy? If you are worried about the level of sugar and calories, Hakuna Matata, the first-ever Apple Cider Vinegar Gummies, contains only 15 calories and 1g of sugar.
So, while you enjoy these Gummies' deliciousness, you will also enjoy the many vitamins and the health benefits that come along.
Here in this post, we have shared our honest ✅Goli Review 2023 that includes all the detailed insights about this ACV Gummy.
---
What is special about Apple Cider Vinegar?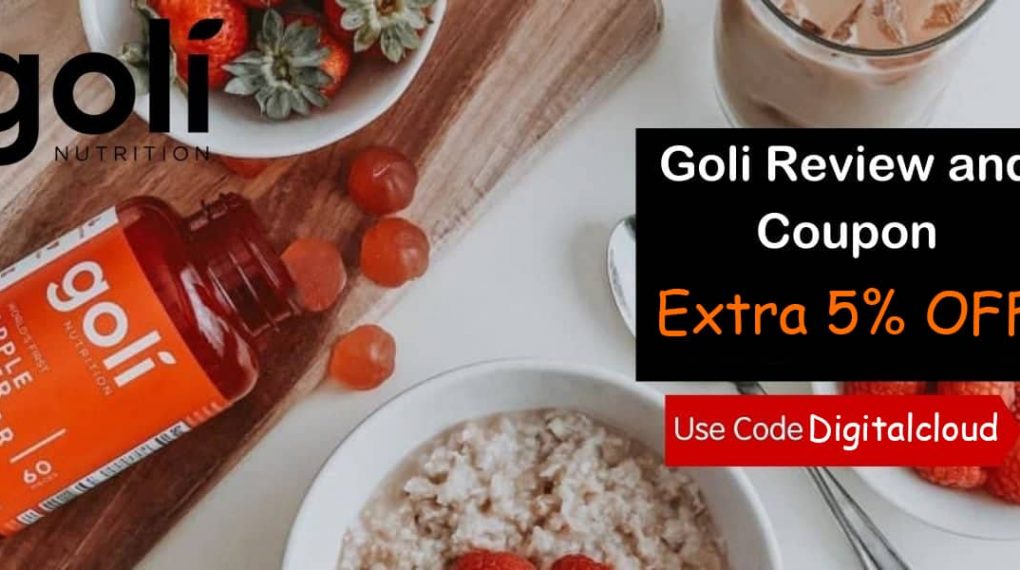 Apple Cider Vinegar is extracted from fermented apples. The murky content at the bottom of the bottle called the mother is claimed to be where all health benefits lie, such as:
Healthy Digestion
Improved gut health
Improved immune system
Improved quality of skin surface
Anti-aging
Improved Heart Health
Weight management
Reduce Appetite
Improved energy levels
All these sources from the combination of beneficial yeast, enzymes, and good bacteria.
Despite the many blazing benefits of apple cider vinegar, another special character of apple cider vinegar is its obnoxious taste. You may know about the taste better, and you may agree as you read this. Therefore, Goli Apple Cider Vinegar is the traditional apple cider vinegar in a sweeter form.
---
About Goli Nutrition
Goli Nutrition is a nutrition company that mainly focuses on the Apple Cider Vinegar in gummy form. This was done because one of their ideals is for people to induce a healthy lifestyle in this busy world, and therefore, these easy to take gummies have been introduced to "complement" our daily nutrition goals.
Goli Nutrition has partnered with Vitamin Angels with a genuine purpose to curb malnutrition in children.
With every purchase of Goli Apple Cider Vinegar Gummies, it provides a one for one vitamin grant to a child in need with a supply of vitamins for six months.
The benefits of Goli Nutrition Apple Cider Vinegar is the same as the traditional ACV:
It suppresses appetite and manages health.
It supports gut health and increases metabolism.
It contains the mother, which contains nutritious acetic acid to improve the immune system.
The Defining Line
Goli Apple Cider Vinegar is infused with pomegranate and beetroots, which are superfoods because of their quality nutrition content.
It is rich in vitamins like B9 and B12.
It tastes better, smells better, and is easier to take, unlike traditional ACVs.
While traditional ACV may be high in acetic content, it poses a threat to teeth enamel. Perhaps, Goli ACV gummies will be safer to take.
---
Ingredients inside Goli Apple Cider Vinegar Gummies
Taste the apple. Not the Vinegar:
Goli ACV gummies are made with real apples. Apples are rich in antioxidants, fiber, and Vitamin C. Apples are a must-have in our diet. Goli Nutrition successfully screened the taste of vinegar to encourage consumers to take in the healthy apple cider vinegar in the form of gummies.
Superfoods like pomegranate and beetroots are active components in the gummies. Superfoods confer health benefits because of their exceptional nutrient density.
Vitamin B9, Vitamin B12, Organic Tapioca Syrup, Organic Cane Sugar, Pectin, Citric Acid, Organic Carrot, Organic Apple, Organic Blackcurrant.
---
Additional Information
Goli Apple Cider Vinegars are vegan and gluten-free.
They do not contain yeast, wheat, dairy products, soy, gelatin, peanuts, artificial sweeteners, preservatives, and colors. All have been obtained from organic resources.
Goli ACV gummies are made in an FDA registered cGMP certified and allergen-free facility.
Two gummies equal to 1 shot of apple cider vinegar. This information is vague in many articles and review websites. While some just stick with the information, some may say that 2 gummies equal 1 teaspoon of ACV.
However, in a promotional event at the Ellen Degeneres Show, the "Shot Glasses" containing traditional ACV were about 30 ltr (1 US fl oz).
You do the Math
Each bottle contains 30 pieces of Gummies.
Two gummies equal to 1 shot of apple cider vinegar. Goli recommends 1-2 gummies to be taken in a day.
If taken regularly, one bottle would last 15-30 days.
---
Important Facts
Goli Apple Cider Vinegar Gummies helps with "Weight Management."
If you think the gummies will help you lose weight, you got it wrong. Although it may help ameliorate appetite, it improves your gut health and digestion, meaning it will make you feel less bloated, helping you manage a stable weight rather than managing an erratic one.
Combining Apple Cider Vinegar "with a well-balanced diet" helps support healthy weight management.
It is not only the Apple Cider Vinegar or Goli's ACV gummies that does the trick. It is not a magical entity that will help you lose some pounds within a few weeks.
You have to combine it with a well-balanced diet, exercise, and keep yourself hydrated. It is only with a healthy lifestyle, and one can attain one's goals.
Goli Apple Cider Vinegar gummies keep your nutrition goals on track and complement your lifestyle.
These gummies are dietary supplements and may not be the complete solution package for your problems. It is a dietary supplement, providing you with more nutrition if your usual diet does not give the correct amount of nutrients. Thus, it supplements the absent nutrients in your body that is needed.
Goli Apple Cider Vinegar Gummies is an easy way to incorporate nutrients into our daily routine.
Apple Cider Vinegar tastes unpleasant, but it provides important health benefits; the gummies are just another way for you to take Apple Cider Vinegar daily and innovatively. After all, modern problems need modern solutions.
---
🌟 Goli FAQ
✔How does it taste?
The taste is a blend of delicate sourness and bold tanginess. It may vary from person to person, as some say it is strongly sweet. Long story short, they taste just like gummies.
✔Are there any side effects?
Since Goli Apple Cider Vinegar Gummies are made from organic fruits, free from added preservatives, artificial sweeteners, and coloring, there aren't any evident side effects. Nevertheless, if too many of the gummies are consumed, one may experience side effects like:
Delayed digestion
Low potassium levels
Throat or skin burns
Nausea
✔What are the cons of Goli Apple Cider Vinegar Gummies?
It may not be as effective as other full-on daily supplements. Another disadvantage is that supplements are not regulated by the Food and Drug Administration (FDA). The same is for Goli Apple Cider Vinegar Gummies. The FDA has not evaluated the statements by Goli Nutrition company.
✔Does Goli.com offer free shipping?
Yes, Goli.com provides free shipping on all orders worldwide. One does not need to pay extra costs for shipping.
---
Conclusion: Goli Review 2023 | Should you really buy it?
Goli Gummies is a trending health product and is a great way to boost immunity. Goli Apple Cider Vinegar Gummies provide various health benefits like boosting weight loss, decreasing appetite that burns fat in the body, etc.
The most important and promising health benefit you will get after taking apple cider vinegar is that it helps you control your blood sugar level. It is recommended to try Goli Gummies at once as it is a tastier way of taking ACV in your daily routine.
"Taste the Apple, Not the Vinegar."