In the world of comedy, one name stands tall, captivating audiences with his exceptional talent and commanding presence—George Lopez. With notable career spanning several decades, George Lopez has not only entertained the masses with his impeccable comedic skills but has also achieved extraordinary success in various other domains of the entertainment industry. In this in-depth article, we explore the life, accomplishments, and net worth of George Lopez.
George Lopez Net Worth and Personal Life Info
Original Name:
George Edward Lopez
Date of Birth:
Apr 23, 1961
Place of Birth:
Los Angeles, California, U.S.
Gender:
Male
Nationality:
United States of America
Spouse:
Ann Serrano (m. 1993; div. 2011)
Children:
Mayan Lopez (Daughter)
Profession:
Comedian, Actor, Screenwriter, Television producer, Voice Actor, Radio personality, Talk show host, Film Producer, Television Director
Social Media
Instagram- @georgelopez
Twitter- @georgelopez
Facebook- George Lopez
Net Worth (2023):
$45 Million
George Lopez Early Life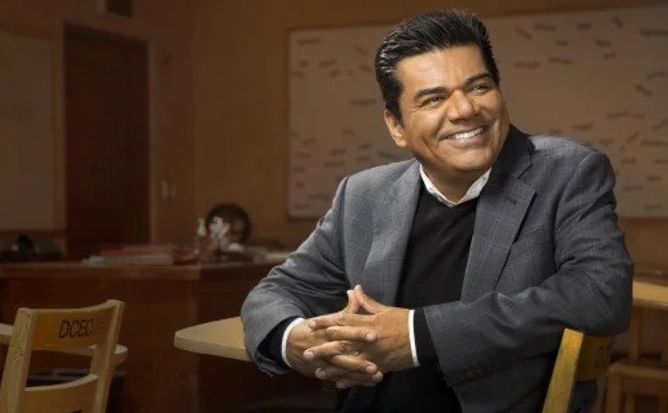 George Lopez was born on April 23, 1961, in Mission Hills, Los Angeles, California. His formative years in a challenging environment profoundly influenced his comedic style, allowing him to connect intimately with audiences through shared experiences.
George Lopez's Rise in Stand-Up Comedy
George Lopez's rise to fame started when he entered the world of stand-up comedy. With his unique combination of funny observations, captivating storytelling, and a magnetic presence on stage, Lopez immediately won over audiences all across the country. His performances were filled with clever humor and deep reflections on a variety of topics, such as race, ethnicity, family relationships, and the complexities of everyday life. This talent allowed him to connect with people from different backgrounds, making him a beloved figure in the world of comedy.
George Lopez Personal Life
In 1993, George Lopez tied the knot with Ann Serrano, and together they welcomed a daughter named Mayan in 1996. However, on September 27, 2010, Lopez publicly announced the decision to end their marriage and the divorce was finalized on July 1, 2011. Lopez has faced a genetic condition that has taken a toll on his kidneys. Back in April 2004, his doctors advised him to undergo an organ transplant, but he decided to postpone the procedure until he finished filming the fourth season of his show, "George Lopez."
It was in 2005 when his wife Ann made a selfless and courageous decision to donate one of her kidneys to him. The transplant turned out to be a success, greatly improving Lopez's health. Utilizing his platform on the show, Lopez took the opportunity to raise awareness about this issue, incorporating it into the story line as his character's son, Max, faced a similar illness.
The George Lopez Show: Television's Big Success
In addition to his flourishing stand-up career, George Lopez engraved his name in television history with the groundbreaking sitcom, "The George Lopez Show." Airing from 2002 to 2007, the show connected with audiences worldwide by providing a genuine portrayal of a Mexican-American family as they navigated the challenges and joys of everyday life. As the show's creator, producer, and star, Lopez's contributions to the entertainment industry garnered widespread acclaim, earning him critical recognition and numerous prestigious awards.
Expanding His Area of Influence: Acting and Hosting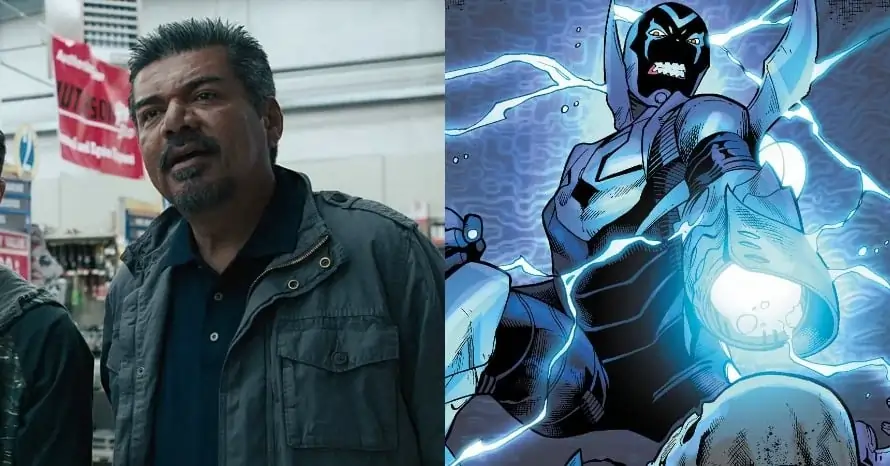 George Lopez's artistic talents extend far beyond the world of comedy. Throughout his career, he has demonstrated his acting prowess with notable appearances in a wide range of films and television shows. Memorable roles in movies like "Real Women Have Curves," "Rio," and "Valentine's Day" have showcased his versatility as an actor. Moreover, Lopez's captivating personality and sharp sense of humor have made him a highly sought-after host for prestigious award ceremonies, charitable events, and talk shows. These diverse accomplishments solidify his status as a multifaceted entertainer. Notably, his recent portrayal of Rudy Reyes in the American superhero film "Blue Beetle" further contributes to his diverse portfolio of roles.
Creating Impact: Philanthropy and Advocacy
In addition to his impressive professional achievements, George Lopez actively involves himself in philanthropic and advocacy endeavors. He devotes considerable time and resources to uplift underprivileged communities, advance education, and raise awareness about kidney disease, a condition he has personally confronted. Demonstrating his unwavering dedication to creating a positive influence, Lopez established the George Lopez Foundation, providing invaluable resources and support to those in need.
George Lopez Controversies
George Lopez, widely recognized as a trailblazing figure for Latino comedians, playfully mocked fellow comic Ralph Barbosa during an episode of his podcast, "OMG Hi." When fellow Latino comedian Steve Treviño suggested that Mexican comedians should assist their counterparts like Barbosa, Lopez dismissed the idea. Lopez belittled Barbosa by mispronouncing his name and remarked, "But nobody knows who that motherf*cker is, why are you saying his name?..You shouldn't look out for anybody else, especially Jeremy Barbasol."
Lopez's comments have caused a significant division within the Latino comedy community, raising the question of whether Latino comedians have an obligation to support one another. This incident is not the first time, Lopez has faced accusations of refusing to collaborate with other Latino comedians. During an appearance on the "Geto Boys reloaded" podcast, Latino comedian Juan Villareal claimed that Lopez declined to work with him on a comedy tour titled "Black and Brown."
However, the consequences of this situation have yielded different outcomes for Barbosa and Lopez. In response to overwhelming backlash against Lopez and support for Barbosa, Lopez deleted numerous critical comments from his social media platforms and reached out to Barbosa to apologize.
George Lopez Net Worth and Unparalleled Influence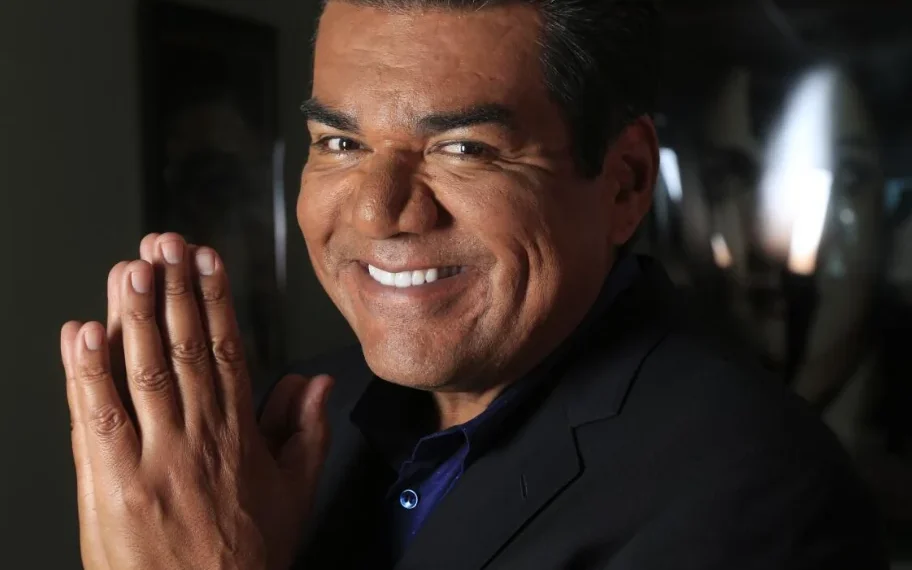 Throughout his career, George Lopez has achieved remarkable success, gaining both critical acclaim and significant financial prosperity. While precise figures may vary, his net worth is estimated to be in the range of $45 to $50 million. His outstanding financial standing speaks volumes about his incredible talent, tireless dedication, and smart business ventures. But it's not just about the money. His influence goes beyond financial success, inspiring aspiring comedians and artists worldwide. Lopez's reach extends far beyond his bank account, leaving a lasting impact on people's lives and fueling their own creative dreams.
Famous Quotes from George Lopez
"When things are bad, it's the best time to reinvent yourself. "
"In life, there's a ying and a yang and a balance. And when you don't have balance, you have comedy."
"I didn't want to be nobody, and that was the only way I could be somebody was to do stand-up."
FAQs on George Lopez Net Worth 2023
What is George Lopez famous for?
George Lopez is famous for his stand-up comedy, acting roles in various TV shows and movies, and hosting "Lopez Tonight."
What are some of George Lopez's notable works?
George Lopez is known for his self-titled sitcom "George Lopez," his stand-up specials, and his roles in films like "The Spy Next Door" and "Rio."
Has George Lopez received any awards for his work?
Yes, George Lopez has received awards such as the Imagen Vision Award, the Latino Spirit Award, and he has a star on the Hollywood Walk of Fame.
Has George Lopez written any books?
George Lopez has penned several books that provide insights into his life, experiences, and perspectives. One notable book authored by George Lopez is "Why You Crying? My Long, Hard Look at Life, Love, and Laughter," which shares a candid and heartfelt exploration of his journey,
Conclusion
George Lopez's journey from modest beginnings to becoming an illustrious comedian and influential personality in the entertainment industry is a testament to his unparalleled talent and unwavering determination. Through his remarkable comedic abilities, profound storytelling, and dedication to philanthropy, Lopez has carved out a legacy that extends far beyond laughter. His influence on the entertainment industry is beyond measure and unmatched.
Disclaimer: This article is based on public data and is for informational purposes only. While we strive for accuracy, we cannot guarantee it. Always seek professional advice for accurate information.
Quick Links: