Alice Cooper, a prominent figure known for his raspy voice and captivating stage performances, incorporates a variety of props and stage illusions into his shows. These include pyrotechnics, guillotines, electric chairs, fake blood, reptiles, baby dolls, and dueling swords. Due to his unique style and shocking theatrics, Cooper is often hailed as "The Godfather of Shock Rock" by music journalists and fellow musicians.
His influence draws from a fusion of horror films, vaudeville, and garage rock, resulting in a distinctive and theatrical genre of rock music that aims to astonish and amaze audiences. Nevertheless, there's a common inquiry concerning why his net worth, estimated to be around $50 million, appears relatively lower when compared to some of his contemporary rock stars. This article explores the various factors that influence Alice Cooper net worth, shedding light on the subtle nuances that differentiate him from his fellow artists.
Alice Cooper Net Worth & Personal Life
Original Name
Vincent Damon Furnier
Date of Birth
February 4, 1948
Place of Birth
Detroit, Michigan, United States
Nationality
American
Spouse
Sheryl Goddard (m. 1976)
Children
Calico Cooper, Sonora Cooper, Dashiell Cooper
Primary Source of Income
Music
Other Sources of Income
Acting, Merchandise, Tours
Social Media
Instagram-@alicecooper
Twitter- @alicecooper
YouTube- @AliceCooper
Net Worth (2023)
$50 million
Alice Cooper Early Life and Musical Beginnings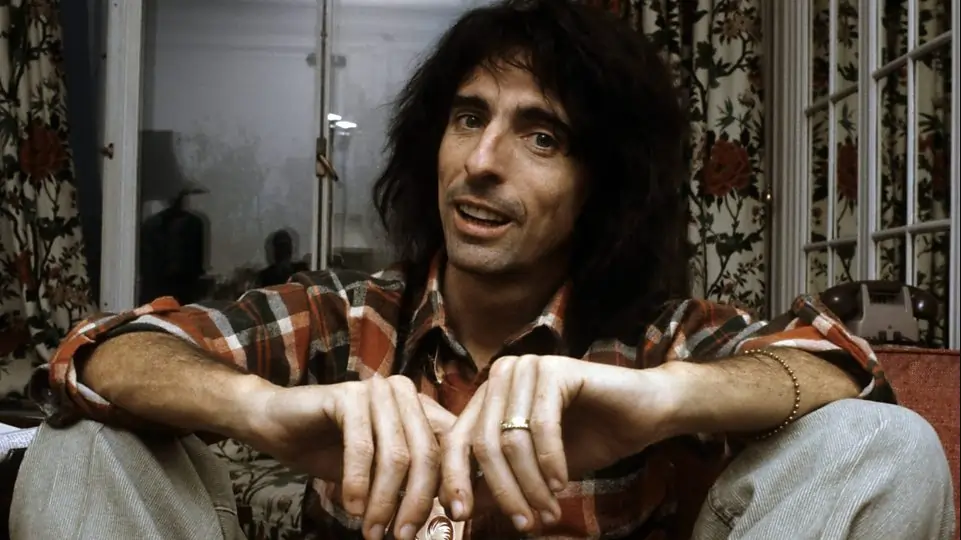 Alice Cooper- American singer, born Vincent Damon Furnier on February 4, 1948, in Detroit, Michigan, United States, exhibited a passion for music from a young age. His parents were Ether Moroni Furnier and Ella Mae. During his early years, Cooper actively participated in his church from the ages of 11 to 12.
Cooper's family made the decision to move to Phoenix, Arizona, after his childhood illnesses. It was in this new city that he enrolled in Cortez High School. Growing up, he found inspiration in artists such as The Beatles, The Rolling Stones, and Jimi Hendrix. Cooper expressed his ambition to become a "million record seller." At the young age of 16, Vincent was excited to take part in a school talent show. He gathered four of his cross-country teammates to form a band called Earwigs for the show. Eventually, they decided to change the name to "Alice Cooper" band.
Rise to Fame and Artistic Style
Under the leadership of Alice Cooper, the band developed a unique theatrical style that defied convention. Combining elements of shock rock, glam rock, and hard rock, Alice Cooper's theatrical performances became synonymous with outrageous theatrics, wild costumes, and unforgettable stage props.
They released their debut album "Pretties for You" in 1969 with limited chart success. Hits like "School's Out," "I'm Eighteen," and "Poison" propelled the band to international stardom, captivating audiences with their electrifying energy and unapologetic attitude.
Alice Cooper Net Worth in 2023
With decades of relentless effort, unwavering dedication, and unmatched stage presence, the 73-year-old icon, Alice Cooper, has accumulated a remarkable fortune. While exact numbers might differ, his net worth is believed to hover around $50 million. His exceptional wealth reflects his enduring influence, business acumen, and continued success in the music industry.
Successful Solo Career
As the 1970s progressed, Alice Cooper embarked on a highly successful solo career while still retaining the band's name. His solo albums, such as "Welcome to My Nightmare" and "Trash," garnered critical acclaim and achieved significant commercial success. Alice Cooper's ability to reinvent himself and adapt to changing musical trends ensured his continued relevance in an ever-evolving industry.
Business Ventures and Investments
Beyond his musical endeavors, Alice Cooper's net worth has been bolstered by his shrewd business ventures and investments. Recognizing the importance of diversification, he has ventured into various industries, including restaurants, sports, and fashion. Alice Cooper's Solid Rock Foundation, a nonprofit organization he co-founded, aims to provide support and creative outlets for young people through music and the arts.
Theatrical Productions and Collaborations
Alice Cooper's creativity extends beyond the world of music. He's ventured significantly into the world of theatrical productions, putting on display his diverse skills as both an actor and a showman. His partnerships with acclaimed figures like Steven Gaines, Tim Burton, and Johnny Depp have added another layer to his reputation as a cultural icon.
Alice Cooper Decline
Alice Cooper's battle with addiction has been a significant part of his life and music career. In 1977, during his US tour, it became clear that he was struggling with serious alcohol addiction. Recognizing the harmful effects of his alcoholism, Cooper hospitalized himself in a sanitarium for treatment.
As the 1980s began, Cooper faced a new and even more destructive addiction—cocaine. This led to a period referred to as his "blackout albums" because he couldn't remember recording them due to his drug use. His cocaine addiction took a toll on his creativity, leaving him with little memory of the music he had produced.
In the mid-1980s, after finishing the recording of "DaDa," Cooper was hospitalized again, for alcoholism and liver cirrhosis. His personal struggles had a profound impact on his music and his career. However, this hospitalization became a turning point for him. Determined to regain his health and revive his musical career, Cooper made a firm commitment to sobriety. Through sheer determination and unwavering dedication, he emerged from the darkness of addiction, finding stability and sobriety that has lasted to this day.
Relationships and Marital Life
While signed to Frank Zappa's Straight label, the Alice Cooper group's guitarist, Miss Christine (Christine Frka), from the GTOs, became Cooper's girlfriend. Sadly, she passed away on November 5, 1972, due to an overdose. Another significant girlfriend in Cooper's life was Cindy Lang, with whom he lived for several years.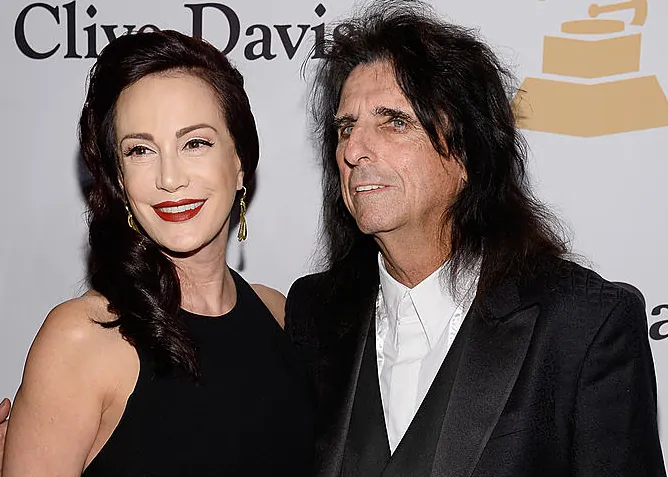 Following his separation from Lang, Cooper was briefly associated with actress Raquel Welch. However, according to Dick Wagner, Cooper turned down Welch's advances. Eventually, Cooper tied the knot with Sheryl Goddard, who was also a performer in the Alice Cooper show from 1975 to 1982. Their wedding took place on March 20, 1976. In November 1983, during Cooper's struggle with alcoholism, Goddard filed for divorce. Nevertheless, by mid-1984, they reconciled, and they now have three children together: daughters Sonora and Calico and son Dashiell.
During a television interview in 2002, Cooper emphasized that he had remained faithful to his wife throughout their entire relationship. He believed that the key to a lasting relationship is to continue dating one's partner.
Philanthropy and Humanitarian Efforts
Alice Cooper's philanthropic endeavors have made a significant impact on numerous charitable organizations. His commitment to giving back to the community is exemplified through his involvement in fundraising events and benefit concerts. By leveraging his fame and resources, Alice Cooper actively supports causes related to education, healthcare, and social welfare.
FAQs on Alice Cooper Net Worth 2023
What was the first successful song by Alice Cooper?
Alice Cooper's first success came with releasing their "I'm Eighteen" single in November 1970. The song peaked at 21 on the Billboard Hot 100 in early 1971.
Is Alice Cooper currently married?
Vincent Damon Furnier, widely known as shock rocker Alice Cooper, tied the knot with his wife Sheryl Goddard in 1976. The couple met when Sheryl began dancing in his stage performances in 1975.
What was Alice Cooper's first band name?
At the age of 17, he established a rock band named the Earwigs, which underwent several name changes, from The Spiders to The Nazz, before ultimately adopting the moniker Alice Cooper.
Why is Alice Cooper so popular?
Alice Cooper is known for his theatrical stage performances, which led him to become the "Godfather Of Shock Rock."
Conclusion
Alice Cooper's incredible rise from humble beginnings to becoming a rock 'n' roll superstar showcases his unwavering passion, innovation, and relentless pursuit of excellence. His remarkable net worth of $50 million is a reflection of the impact he has made on the music industry and the unwavering support of his dedicated fanbase. Alice Cooper's unique blend of musical talent, theatricality, and entrepreneurial spirit sets him apart as an icon who continues to leave an indelible mark on the world of rock music.
Disclaimer: This article is based on public data and is for informational purposes only. While we strive for accuracy, we cannot guarantee it. Always seek professional advice for accurate information.
Quick Links: